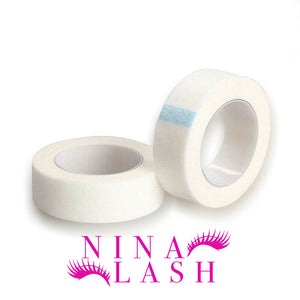 Cinta de papel (microporo)
La cinta de  papel (microporos) más vendida que existe.

Nuestra cinta de papel es súper sensible. La cinta de microporos absorbe los aceites de la piel creando una unión firme. Haciendo Nuestro trabajo mucho mas fácil. Ideal para levantar párpado, cubrir pestañas inferiores y nos ayuda como superficie para nuestro adhesivo.

Vas amar este tape.
-------------------------------------------------------------

The best-selling paper tape (micropores) out there.

Our paper tape is super sensitive. The micropore tape absorbs oils from the skin creating a firm bond. Making our work much easier. Ideal for lifting the eyelid, covering lower lashes and it helps us as a surface for our adhesive.

You are going to love this tape.