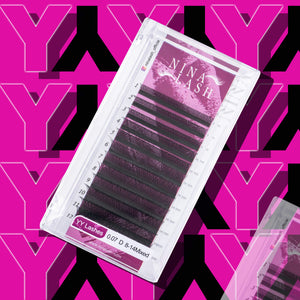 YY Single Lenght Curva C
Las extenciones de forma YY son espectacular mente bellas dando un estilo único de volumen 2D o como muchos ya conocen volumen suave. estas extensiones las colocas de la misma manera que colocas las extensiones clásicas. Este es el momento de poder ofrecerles a tus clientes otros estilos y efectos y esta extensión Y lo hace posible.
Intentalo hoy !!!
-------------------------------------------------------
The Y-shaped extensions are spectacularly beautiful giving a unique style of 2D volume or as many already know smooth volume. You put these extensions in the same way as you put the classic extensions. This is the time to be able to offer your clients other styles and effects and this extension Y makes it possible.



Try it today !!!