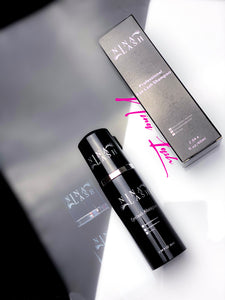 Concentrated Lash Extension Shampoo
Shampoo de extensiones de Pestañas concentrado. Este limpiador esta diseñado para uso profesional. Tiene una formula exclusiva diseñada por Nina lash para aportar firmeza y nutrientes a las pestañas naturales y para retener la humedad de la pestaña natural para garantizar la mejor retención de nuestras extensiones.
Su espuma penetrara hasta el lugar mas difícil para remover todas las impurezas. El envase trae 60Ml llenos de una formula de extractos de plantas naturales. 
-----------------------------------------------------------------------------
Eyelash extensions shampoo concentrated. This cleaner is designed for professional use. It has an exclusive formula designed by Nina lash to provide firmness and nutrients to natural eyelashes and to retain the moisture of the natural eyelashes to guarantee the best retention of our extensions.



Its foam will penetrate to the most difficult place to remove all impurities. The container contains 60Ml filled with a formula of natural plant extracts.