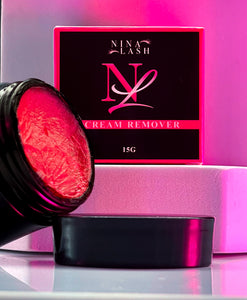 Lash Extensions Cream Remover
Nuestro "Cream Remover" de fórmula rápida, ayuda a eliminar las extensiones de pestañas más rápido que nunca y está perfectamente formulado para permanecer en las pestañas sin que los ojos del cliente entren en contacto con el producto. Este removedor tipo crema descompondrá fácilmente el adhesivo de la extensión de las pestañas para una extracción fácil y sin dolor.
-------------------------------------------------------------------------------------------
Our Quick Formula Remover Cream helps eliminate eyelash extensions faster than ever and is perfectly formulated to remain on the eyelashes without the client's eyes coming into contact with the product. This cream remover will easily break down the eyelash extension adhesive for easy and painless removal.