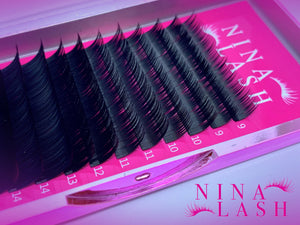 Classic Mix Tray
Pestañas de la más alta calidad hecho con fibra de seda, s
ú
per suave y no pegajosa.
Disponible en C, D y CC
Las pestañas de curva C son los más populares, por muchas razones. Son fáciles de aplicar, forma rizos de pestañas más naturales y apariencia muy favorecedora en todas las clientes. 
---
Highest Quality lash made with non sticky and super soft silk fiber, 12 lines tray.
Available in C,D & CC
C curl are the most popular, for many reasons. They are easy to apply, fit most natural eyelash curls, and look very flattering on all clients.